Black Dog Institute Fundraising
Sunday 13th December, from 8am
We are thrilled to be supporting the valuable work of Black Dog Institute this Christmas.
We will be running the following classes In-studio & Livestream:
Sunday 13th December
8am – HIIT with Madalena
9am – Barre Bliss with Laura
10am – Twist & Release with Mary
11am – Yoga Flow with Theodora
12pm – Workshop: Creating a Limitless Mindset (90min)
2pm – Yoga Slow with Emma
3pm – Pilates with Susan
Cost: $20 (In-studio)
$10 (Livestream)
Places are limited so book in now!
All funds raised go directly to Black Dog Institute
Black Dog Institute, based in Sydney, was founded in 2002 by the UNSW School of Psychiatry Scientia Professor Gordon Parker and is based in Sydney.
Their work includes:
* Research into Suicide prevention and clinical treatment.
* Expansion of education programs to reach more communities, schools and health professionals.
* Development of apps and websites to serve as real-time mental health tools so people can manage depression, anxiety and stress at their own pace.
* Let's work together to help this valuable cause *
Book your classes here
Your Health & Hormone Balance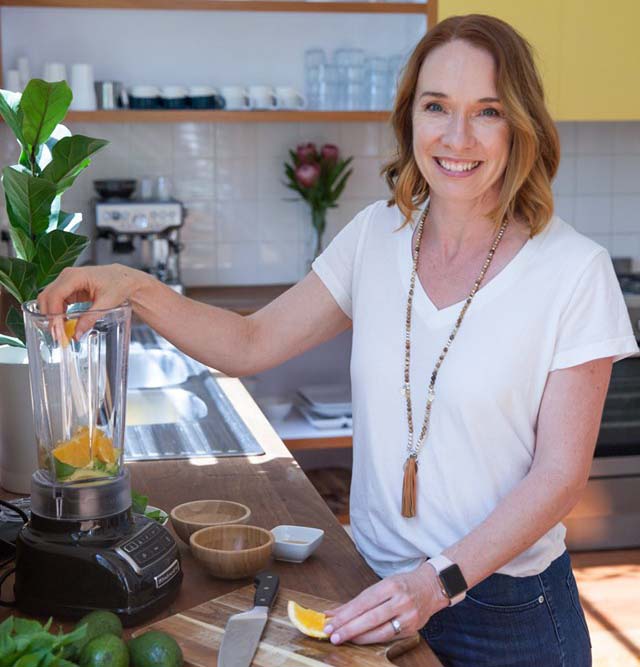 Coming Soon
Join our Nutritionist, Nereda Merrin as she explores the delicate balance of hormones and how to make impactful changes that can help you feel fully energised.
In an interactive workshop, Nereda will discuss:
* Key female hormones and what happens when they're off balance
* Gut health and hormones
* Food and lifestyle changes that help balance your hormones.
A little about Nereda…
"Being a nutritionist is a second career for me, my first was a 16 year career as a sports marketing and management executive (think Olympic Games, World Cups and all the other sporting events in between).
Sports' marketing was a career that I fell into after completing a Bachelor of Sports Science and I loved it… until we had children and I discovered I couldn't work the 12+ hours required per day everyday…and still end the day with a smile for my family."
$35 each / $60 for two
We look forward to seeing you!