Your Flex Body Team
We bring experience, passion and integrity to each class and ensure you walk out feeling a million dollars!
Alexis
Pilates Instructor
Alexis first discovered her passion for Pilates many years ago as a law student looking to manage her scoliosis. She found that Pilates improved the mobility of her spine, whilst also building core strength and flexibility. It eased the aches and pains of sitting at a desk for hours on end, and kept her body strong through her corporate working life as a lawyer and a busy mum of 2 children. In recent years Alexis' love of fitness and Pilates led to her qualifying as a Pilates Instructor with Polestar Pilates, Australia. She loves teaching and is passionate about sharing her love of Pilates with clients of all ages and all stages of life.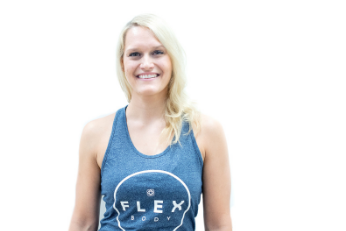 Anna
Yoga Instructor
Anna, born and raised in Bavaria, Germany and has always led an active lifestyle with thirst for adventure. As a child, the Alps were her playground, hiking in the mountains and being in nature part of her life. After working and living a corporate lifestyle for many years in Munich, the sense of a more balanced life called. In 2014, she swapped her desk for a backpack and travelled the world. While in Goa, she stepped on a yoga mat for the first time and fell in love with the deep sense of calmness and balance the practice offered. Since then, she has practiced around the world and completed her formal training in Sydney. Anna loves to share a strong, holistic yoga practice, leaving you feeling balanced and grounded for your everyday life adventure.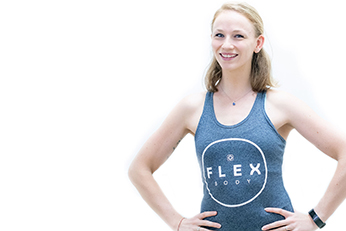 Annie
Pilates & Barre Instructor
Having spent most of her life training as a classical ballerina, the move from performer to instructor was a natural fit for Annie. She took her first pilates class at the age of 12 and is yet to find a more nourishing and effective way to maintain strength, mobility and flexibility. Her extensive dance background, combined with full qualifications as a Personal Trainer, Pilates and Group Fitness Instructor, ensure that you are going to receive a balanced, effective and motivating experience in her classes. Rest assured, you will work hard, but most importantly, you will have fun while you do!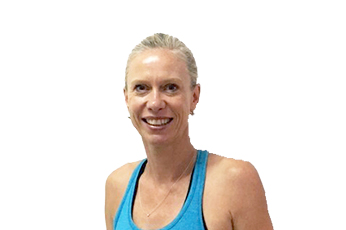 Heidi
Yoga Instructor
Heidi's yoga journey began over 25 years ago, and she has been hooked ever since. She saw the benefits that came along physically, but soon realized that this practice was so much more than exercise. Through breath work and meditation Heidi was able to slow down her monkey mind, and finish each class feeling happy and positive. Heidi's affinity for travel and adventure has taken her around the world, working and exploring, and her yoga practice has joined her in her journeys. She has been teaching classes for over 10 years in Australia, England and Samoa. As a mum to two young children (who also love practicing yoga!), Heidi understands the importance of balance in our busy lives, and using yoga to create a strong, healthy body, as well as a calm, relaxed mind.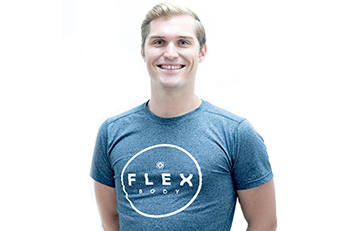 Kurtis
Pilates & Barre Instructor
Kurtis is an internationally recognised dancer, choreographer, and movement educator. Kurtis came to Pilates over 15 years ago by virtue of injury and has never looked back. Having performed as a Resident Artist with Sascha Waltz in Berlin, Marie Chouinard in Montreal and as frequent guest with the Berlin State Opera, German State Opera, and the Metropolitan in Texas, Kurtis attributes much of his physical success to Pilates maintenance. Having now retired from dance, Kurtis relocated back to Australia to study Clinical Exercise Physiology, now completing in his 3rd year. Along with dance, Kurtis has been a certified Pilates, Yoga & Barre for over 10 years and is completing his Cert III & IV in Fitness. From Sydney to Toronto, Dubai, Munich and Berlin, Kurtis' class is described as a full body focus, detail oriented and a great workout. Kurtis believes that Self-determination is fundamental to health and well-being. As humans, we strive for autonomy, competence, and relatedness; our basic psychological needs may be satisfied by simply stepping onto the mat. "Every moment of our life can be the beginning of great things" Joseph Pilates.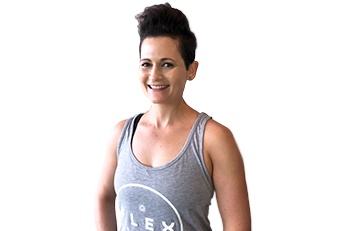 Lara
Yoga Instructor
Lara first experienced yoga during her school years, using the movement and breathing to help heal her neck and back injuries. She's always been intrigued by movement of the body and the inner workings of the mind. After moving to Sydney in 2015 she trained in Aerial and Yoga so she could share what she loves to do. Her classes will enable you to curiously play with your thought and movement patterns. Your body will be moved, strengthened, and stretched. Lara loves integrating elements into the practice that challenge you to move in different ways and help you feel more connected to yourself.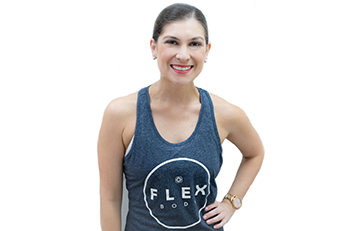 Laura
Yoga, Pilates & Barre Instructor
Laura has been teaching for many years. Her training started with the Royal Academy of Dance gaining her certificate in Ballet Teaching studies in 2009. With a love for movement Laura soon discovered yoga and immediately fell in love with the wholesome approach and the way she felt after each class. Following her passion Laura completed her Yoga teacher training at Life Source in 2015. Combining her skills Laura also teaches a ballet inspired barre class and has also extended her skills and passion to Pilates. Laura aims to make her classes inspiring and joyful, sharing the benefits that movement can bring to anyone and everyone.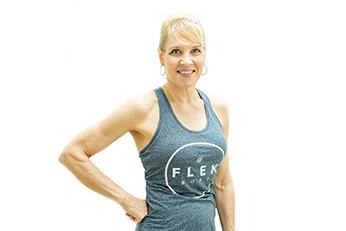 Linda
Barre & Pilates Instructor
Linda has been a health and fitness industry professional for more than 20 years. She has extensive experience in Australia and the USA teaching a wide and diverse range of group fitness classes in corporate and gym environments as well as personal training. She has taught a wide range of clients from ages 8 to 88. Her group fitness career took her to the USA in 1990 where she worked in the best fitness facilities in San Diego, Dallas and Las Vegas.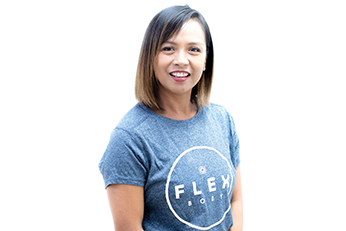 Mary
Yoga Instructor
Mary's yoga journey began over 20 years ago and started like most busy people - somewhat skeptically practicing in an office boardroom. One yoga class became two, two became three and gradually yoga wove itself into her daily routine as the perfect tonic to a stressful career in television. In 2005, she moved overseas, young family in tow - first stop Mumbai, India. There began a deep love affair with yoga practiced amidst the intensity of Indian life. From Mumbai, Mary's journey took her through Jakarta, Seoul, Tokyo and back to Seoul, all the while finding variations of yoga in each city taught in different languages. Yoga provided a balance juxtaposed against a backdrop of constant travel, the demands of raising a young family and reestablishing life in new environments. Yoga was her physical, mental & spiritual savior through five moves in six years. Mary returned to Australia in 2012 determined to share her passion for yoga and undertook teaching training shortly after. Mary now teaches a variety of yoga styles to people of all ages.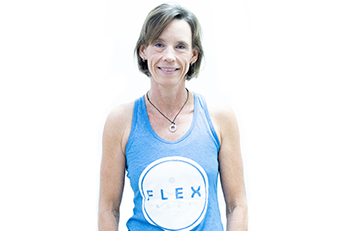 Susan
Pilates Instructor
Born in the Netherlands, Susan qualified and worked as a Postural Exercise Therapist before moving to Australia in the mid 1990s. Once here, Susan not only became a mum to three boys, but also enhanced her skills by completing post graduate course work and started working as part of an Allied Health Team for an organisation that supports people with a disability. A holistic approach to therapy is an effective treatment in Disability and Susan enjoyed working in a team approach. Susan's eldest son was born with a neuromuscular impairment and this propelled her career and interest into neuromuscular and developmentally focused physical therapy. Susan then took up Pilates and really enjoys teaching the principles of centering, movement control and postural focus that the exercises bring. She believes that having an effective clinical assessment and a focused Pilates programme can help resolve acute and chronic conditions within a daily living environment. Susan's areas of speciality are Neuromuscular impairments (muscle tone issues), postural analysis, ergonomic training, fitness and massage.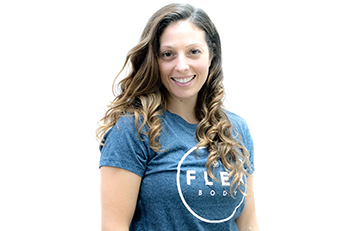 Theodora
Yoga Instructor
Theodora is a former competitive international athlete who discovered the powerful, healing benefits of yoga as she came to a breaking point in her career and life. With the guidance and help of her teacher, yoga not only helped her get back to competing at high levels, but also to gain a new perspective on the interwoven relationships of one's health with the mind, body and soul. After over 10 years of being in the fitness and athletic world where pushing the body physically to its limits was the norm, Theodora now enjoys a more holistic approach to all aspects of life and aims to share that knowledge and experience with others. A lover of travel, sunshine, vegan desserts, the ocean and positive vibes, Theodora also works as an energy healer, holistic therapist and running workshops.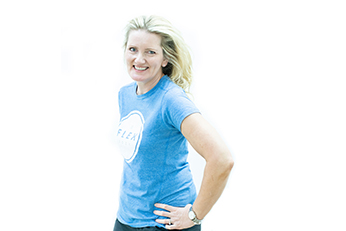 Anita
Yoga & Pilates Instructor, Owner
Anita has enjoyed a passion for yoga for the past 20 years, finding in this ancient practice the grounding necessary to balance a busy career in London and more recently, work and family life in Sydney. Yoga has provided her with not only the opportunity to improve her flexibility, strength and manage her scoliosis but to deal with the stress and pressure of daily life. As a result, several years ago she decided to take this passion further and completed her Yoga teacher training, then more recently her Pilates qualification, with a view to opening the kind of studio she had always been seeking. So she created that place. ``It is somewhere for people to share a wonderful, supportive class with experienced and uplifting instructors``. A place that changes lives. A place called Flex Body.