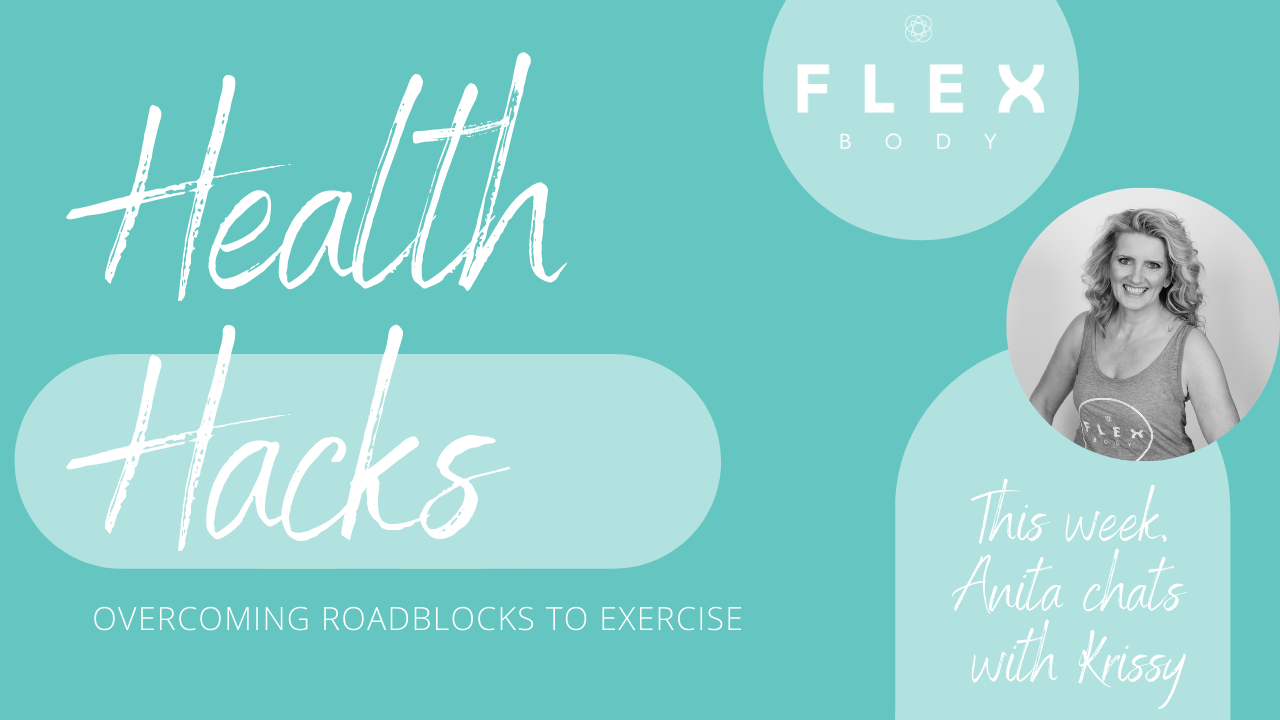 Health Hacks: Overcoming Roadblocks to Exercise with Krissy
Exercise Roadblocks – which one do you relate to?
We're super excited to share with you the first of our weekly Health Hacks. 
Here we chat about all things health and wellness and share our top tips for you. 
We start by chatting to Krissy about Roadblocks to Exercise – what things may be stopping you from regular exercise and how best to deal with them. I feel sure that this is definitely something we can all relate to!
We hope you love it!