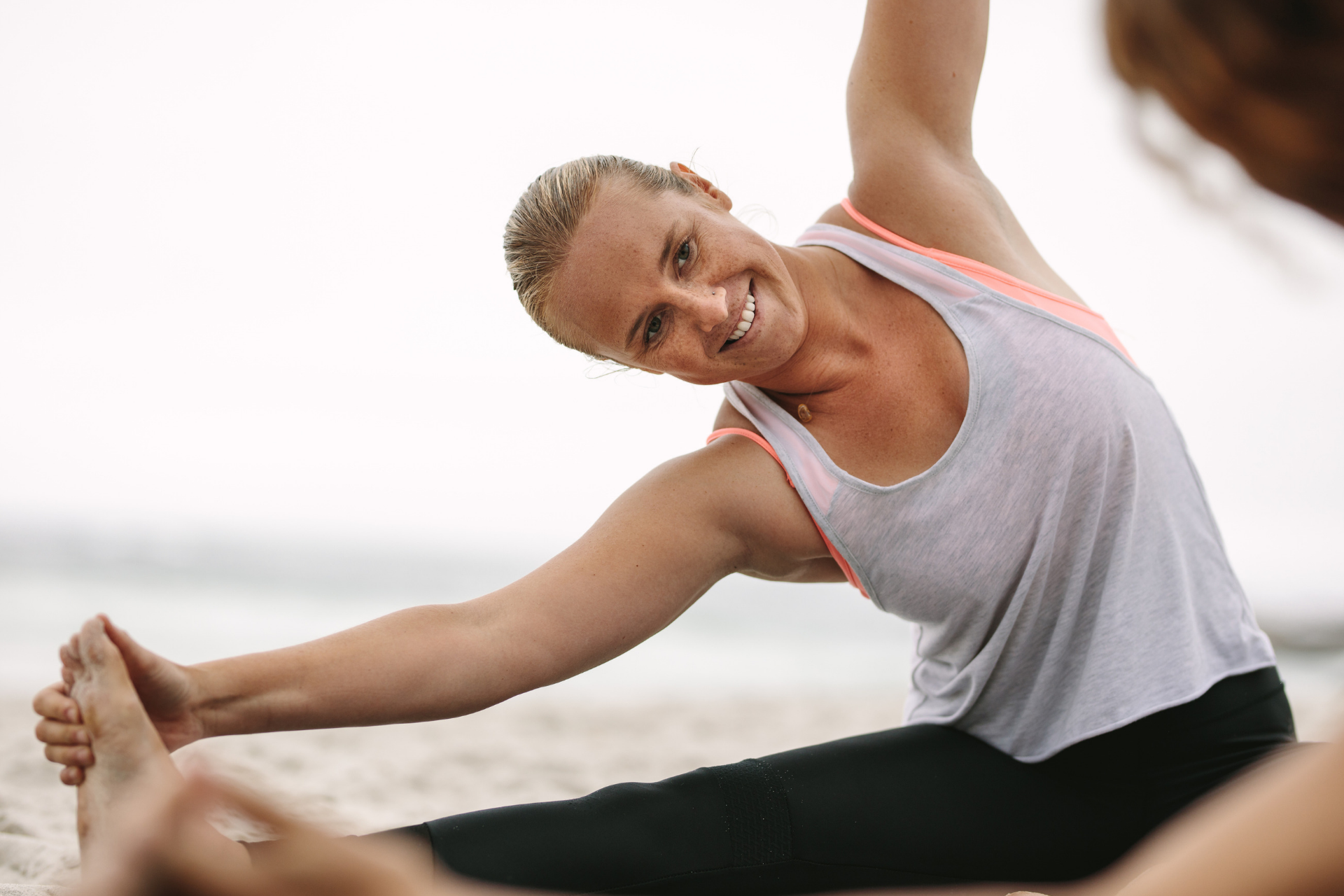 "I can't do yoga – I'm just not flexible"
If we had $1 for every time we've heard this comment…
Let me ask you – do swimmers improve their times by not swimming… do golfers reduce their handicap by not practicing or do yoga instructors become flexible through not practicing yoga? No doubt you get the point.
There isn't anyone who can't benefit from yoga, it's just about finding the right type and most importantly, getting started.  It really doesn't matter what your starting point is. Everyone will have a different place from which they begin their journey and different challenges they deal with, be that tight hamstrings, an old shoulder injury or an inflexible spine. The important thing is to start. Only this way will you give your body a chance to start releasing the tight hamstrings and you'll soon find everyday movements easier as the rigidity begins to ease.
Another bonus if you're feeling uncomfortable in class is that yoga is really a non-judgement, non-competitive, personal activity. You won't hear the instructor giving a loud cheer to the person who can hold down-dog for the longest or criticizing those who can't can put their nose to knee in a forward bend. It just doesn't happen.  If it does, we suggest you roll up your mat and find a different studio.
Whatever you do, don't look at pictures of super-bendy, twenty-something girls on Instagram. They haven't lived your life, experienced your career, marriage, children, holidays, smiles and tears. Your body, mind and soul is yours to be nourished and nurtured.
So the next question is, where to start. Start slowly is our suggestion. Build up your practice from solid foundations rather than jumping into a fast paced Vinyasa flow class. Try a general hatha-style class and let the instructor know you're new. Though it's tempting to hide at the back of the room, save yourself the frustration and make sure you can see the instructor clearly.  Be guided by how you feel – if you're stressed, tired and find it hard to switch off then a slow restorative class will help you find the balance you need. Be patient, it may take time to find the style, class or instructor that resonates with you.
Enjoy your yoga journey. You'll discover a beautiful way to really connect with your body, your emotions and feel better in the process.