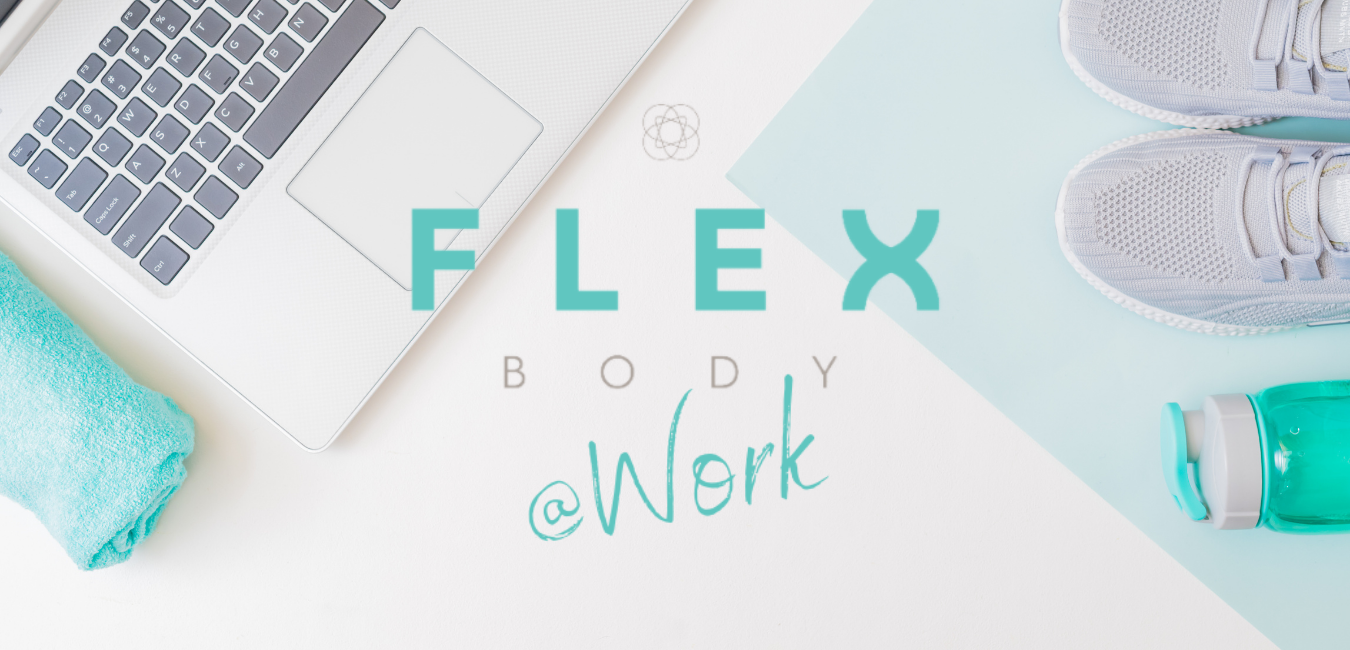 Flex Body @ Work
Building a strong, committed, healthy team to secure your company's future
The workplace has certainly changed over the past 18 months, in a way we could not have foreseen. Where previously we enjoyed a centralised, communal location for employees we now have remote and isolated staff members. The pressure is on even more for managers to provide support to staff, not just for career development but to support their wellbeing, both physically, mentally and emotionally.
The Cost of Absenteeism
It's not just about doing the right thing for your employees.
"We also know that there is a high price for lack of productivity on Australian businesses. A sound workplace health program can decrease absenteeism by 25%" said Chris Tzar, chair of the Exercise is Medicine, Australia initiative.
Absenteeism in Australia accounts for an annual average of 8.8 unscheduled days off (defined as not for appropriate reasons), costing businesses approximately $578 per day.
Previously, a workplace wellness program has been the domain of large corporations. With big budgets and headcounts, they have enjoyed the luxury of personally tailored programs and high-end facilities. Small and medium sized businesses in Australia account for over 11% of employees, yet there is limited support for these companies, many of which have been the hardest hit in recent times.
Building Strong, Committed Teams
The impacts of lockdowns and restrictions have been felt by all businesses and the pressure is on to support staff to ensure future growth. By playing an integral role in the wellbeing of staff members, employers build loyalty, productivity and commitment. What is needed is a straightforward, tailored, inexpensive and practical system that supports the wellbeing of the workplace community.
This is why we developed Flex Body @ Work, an affordable, easy to implement, high impact wellness solutionfor small to medium workplaces that value their staff and their bottom line.
or call us on 0415 131 032
____________________________________________________________________
Testimonial
I approached FlexBody on behalf of my client, DFKANZ, an association of 13 accounting practices across Australia and in New Zealand, to explore the idea of supporting the wellness of our staff. With many of our teams juggling working from home with home-schooling and other new demands in such uncertain times, we were keen to find a way to both support and unify them.
Anita and her team were able to quickly create an online Wellness Hub for us that combines a range of services – live-stream meditation and "at your desk" stretch classes, a comprehensive library of exercise classes for all levels of time and ability, healthy recipes and articles. We have access to the registration and usage data and promotional materials to help us in launching and promoting the Hub along with personal Wellness Packs – yoga mats, blocks, stretch bands and aromatherapy mists that were so well received by our staff.
The FlexBody Wellness Hubs are a brilliant, economical way of tangibly demonstrating our commitment to the mental and physical well-being of our staff and I can highly recommend Anita and her team for creating such a practical, easily accessible and valuable resource.
Angela Raspass
Marketing Consultant for DFKANZ