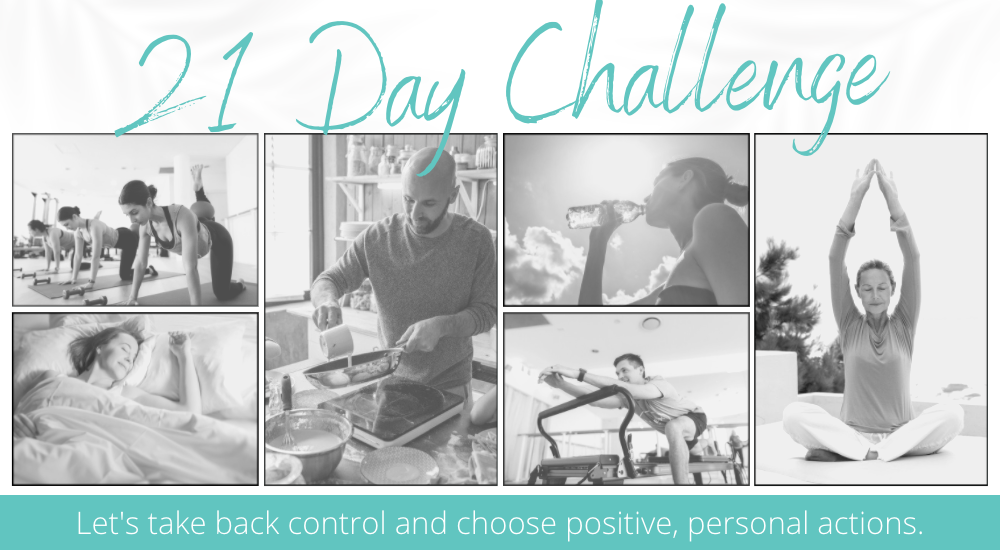 It's been a tough year but we think it's time to take back control and choose some positive, personal actions to see us through to a fabulous 2022!
We know it's a busy time of year, so this will be a time-efficient process to help you create positive change.
We believe that to live at our best we need to focus on caring for ourselves through the three pillars of Movement, Nutrition and Balance.
MOVEMENT:  Build flexibility, strength and stamina. A healthy body ensures a healthy mind, reduced stress and less injury, together with greater confidence and mental clarity. Set you own personal classes goal (& track in-studio) and we'll help you find ways to improve your incidental exercise.
NUTRITION:  When our bodies are well nourished, we live an energised life, free of illness. We will be sharing our swap-out system to build better eating habits seamlessly into your day.
BALANCE:  Finding space and quiet in our busy lives is frequently difficult. Learning how to optimise sleep, self-care and mindfulness into our day can make a huge difference to our mental and physical health.  We will help you to find those pockets of time and integrate small incremental changes so you can enjoy positive results.
What's included:
Your personal gift bag of goodies (includes eye pillow, t-shirt/hat, aroma room spray, Sailor voucher and more)
Guidance Notes
Daily Diary
Class tracking in-studio
Pantry Detox guide
Daily SMS inspiration
Two free classes for a friend
Being part of a warm, supportive, inclusive and motivating community!
Starts 1 December, 2021
Cost: $49
Don't miss out - Book Here!