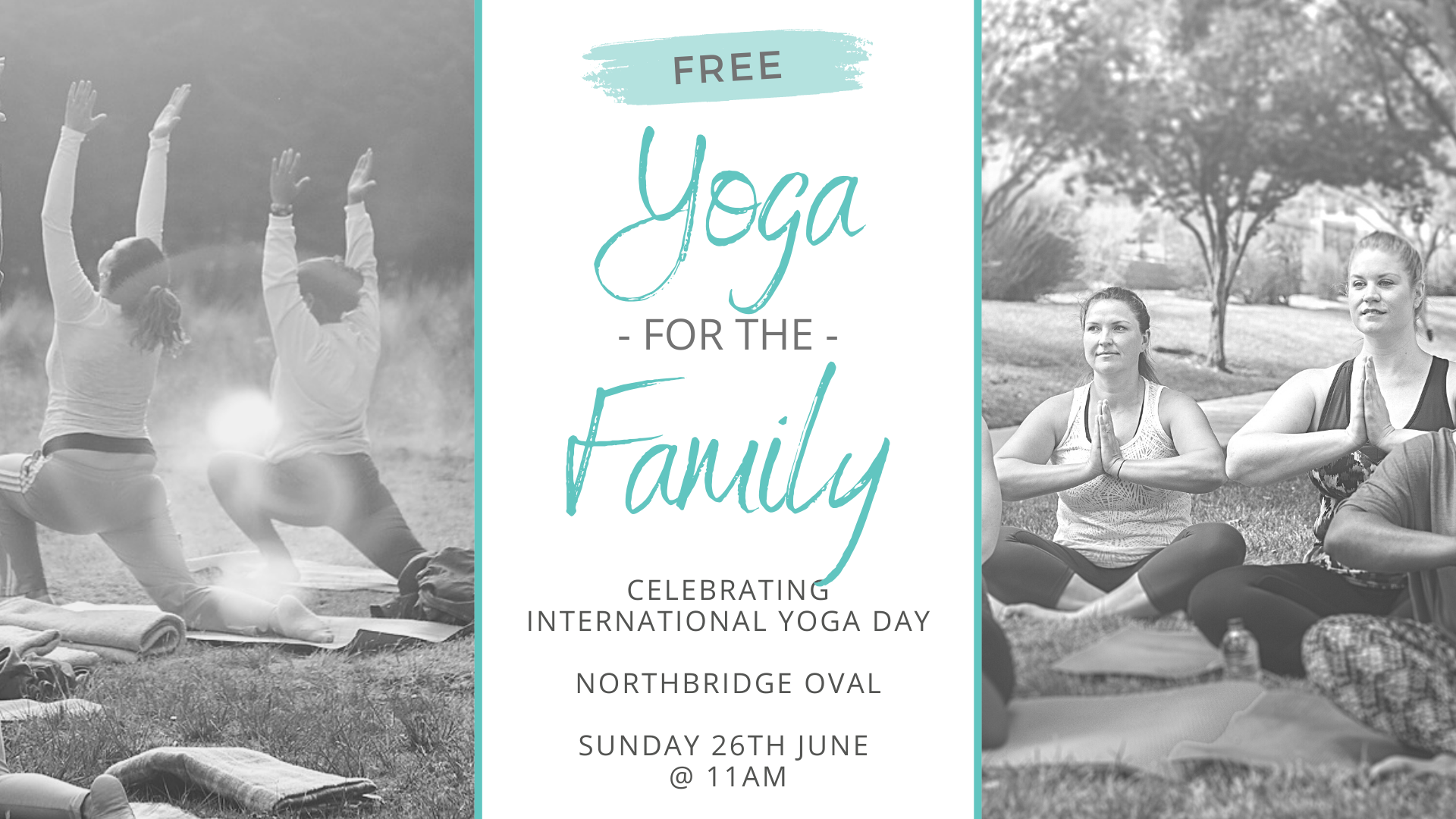 Celebrating International Yoga Day
FREE Yoga for the Family
** Save the Date: Sunday 26th June at 11am **
Northbridge Oval
Join us to celebrate!
Bring the kids, bring your friends and partner (and an exercise mat) to Northbridge Oval for a FREE outdoor yoga class you're sure to love!
We believe in the power of a regular yoga practice to transform you – physically, mentally and emotionally. If you're a regular or a newbie, join us to experience an outdoor class guaranteed to warm you up and make you smile 🙂
Book your spot!