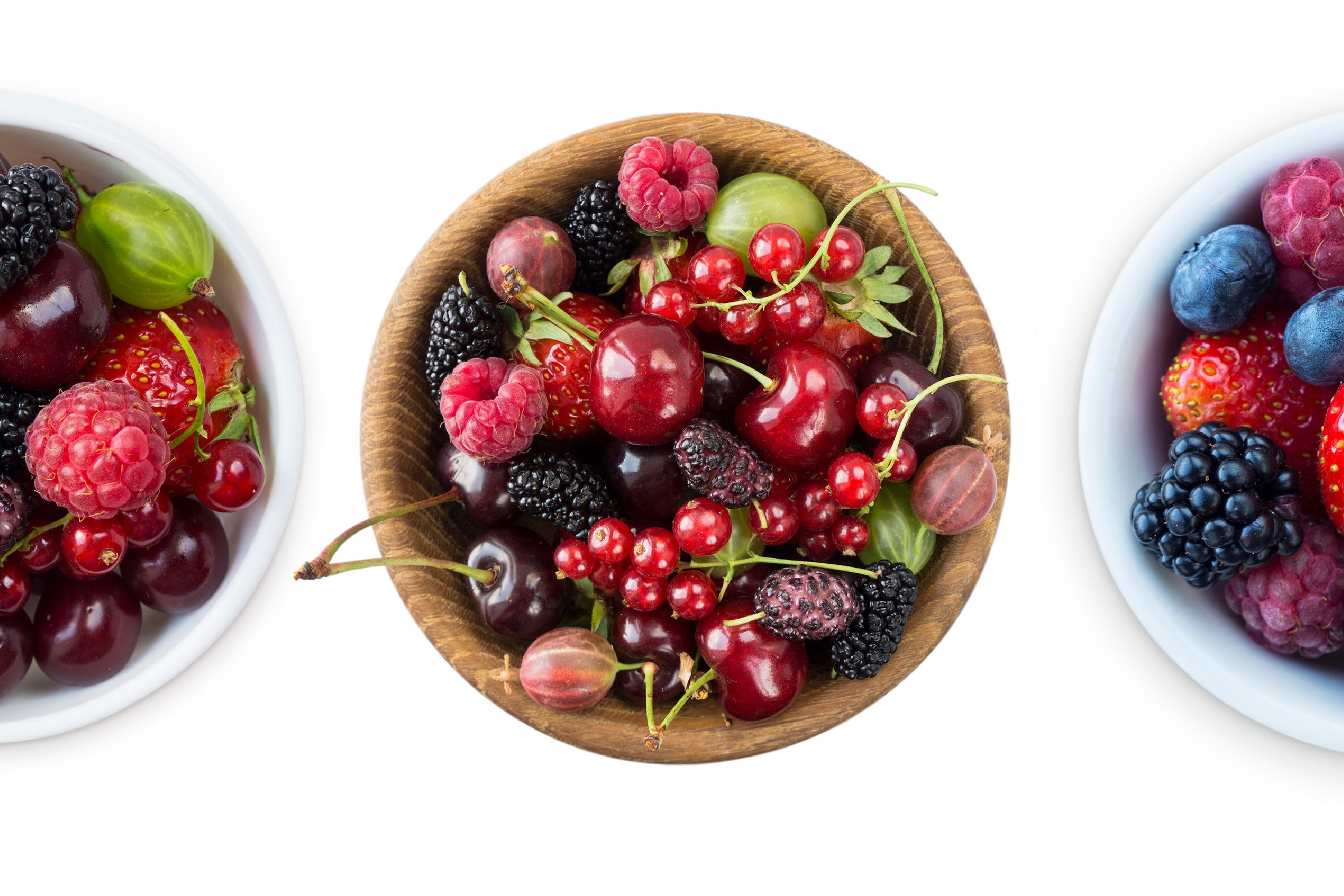 Delicious Berry Compote
It's that time of year in Australia where berries are hideously expensive, but that doesn't have to stop you enjoying these powerhouses of antioxidants, fibre and of course, sweet tasting goodness.
Expensive fresh berries are simply a signal to switch to more affordable frozen berries and plan to simmer up a batch of 2-ingredient berry compote on a weekly basis.
Berry Compote
Ingredients
500g blueberries
500g raspberries
2 tsp vanilla extract
2 tbsp orange or apple juice
Optional Add-Ins
1 tsp ground cinnamon
Handful of finely shredded mint leaves
Lemon, orange or lime zest
1 tbsp maple syrup
1 tbsp chia seeds (add after removing from heat)
Instructions
Place fruit and juice in a small saucepan and bring to medium heat.
Once bubbling, reduce heat slightly and use a wooden spoon to muddle and mash the fruit.
Continue cooking over medium-low heat for 10-12 minutes, occasionally mashing fruit to combine (if desired)
Remove from heat and transfer to a clean jar or container to cool thoroughly. Store in the fridge and serve with porridge, muesli, pancakes or yoghurt.
Delicious and Also Nutritious Because:
They are low in calories but high in nutrients; in particular vitamin C, K, manganese and fibre.
Blueberries have the highest antioxidant capacity of all the popular fruits and vegetables due to the significant number of flavonoids present within the fruit. Flavonoids are linked to promoting anti-inflammatory activity within the body, subsequently contributing to lowered risk of CHD, diabetes, cancer and Alzheimer's when consumed regularly.