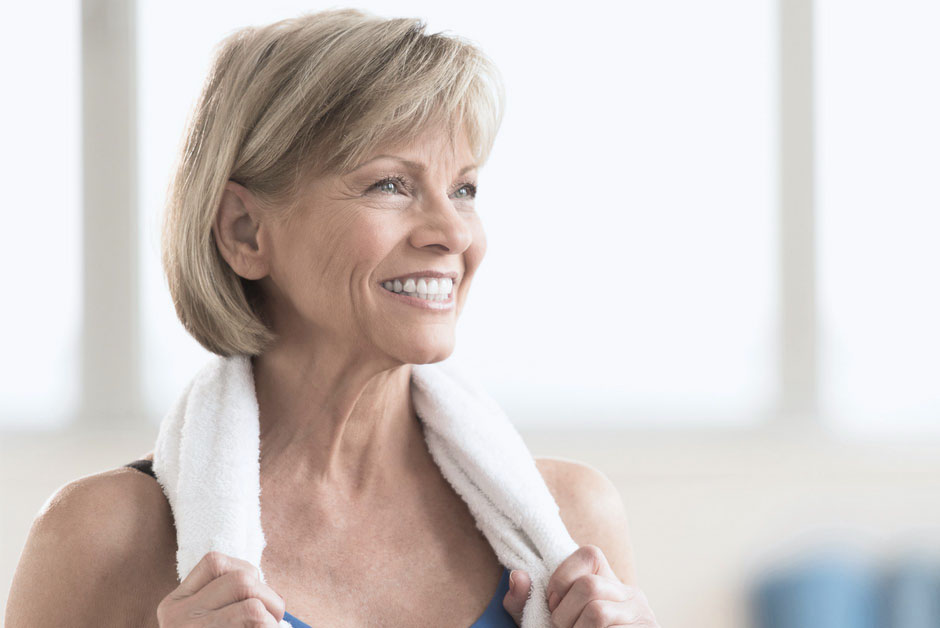 Active Ageing
Live life at your best!
Mondays – 1.30pm
Imagine feeling energised each morning and waking without those niggling aches, pains and stiffness you know now.
We've seen first-hand how exercise can transform both your body and your mind. Not only does regular exercise help you to feel stronger, more mobile, improving bone health and balance, you'll feel more confident, revitalised and energised.
We're here to support you, regardless of your age and exercise history. We believe that as we age the key areas of focus should be building muscle strength, bone health and balance. You can then enjoy the added benefits of increased mobility, flexibility and better posture. At Flex Body we are committed to helping people of all ages and abilities lead healthier, happier lives.
Our Active Ageing classes focus on accessible exercises that are safe for osteoporosis and arthritis and are hip-friendly. Building confidence together with strength and flexibility within a safe, supported environment is they key to ensuring you get the best possible experience.
Our Instructor Sharan Simmons is fully qualified with over 15 years experience with active aging, arthritis and osteoporosis. Sharan's focus is on staying strong and active as we age. It is important to build strength and balance to improve gait, maintain bone and joint health and prevent falls.
Book here
Have Questions?
Leave your details below and we'll call to answer your questions about Active Aging or to assist you in booking in your first class.