Welcome to Flex Body
Located in the heart of Northbridge, Flex Body is your health and wellbeing destination. With over 40 Yoga, Pilates and Barre classes per week our experienced and friendly instructors will guide you to greater vitality and better health. Our small class sizes mean you get the personalised care and attention you need to achieve your wellness goals. We believe everyone can enjoy greater flexibility, stronger, leaner muscles and relief from stress. Beginners are welcomed and guided through our wide range of classes, gaining support not only from the instructors but from the friendly Flex Body community. We think the best way to stay committed to exercise and continue to enjoy the benefits is to mix it up. By offering our community a range of Yoga and Pilates styles we help them to feel motivated to be their healthiest and happiest self. We love a challenge and our Barre classes are certainly that, but we encourage everyone to try them – don't worry, we have a few tricks up our sleeve if things get tough! Join us today and start to lead your healthiest, happiest life.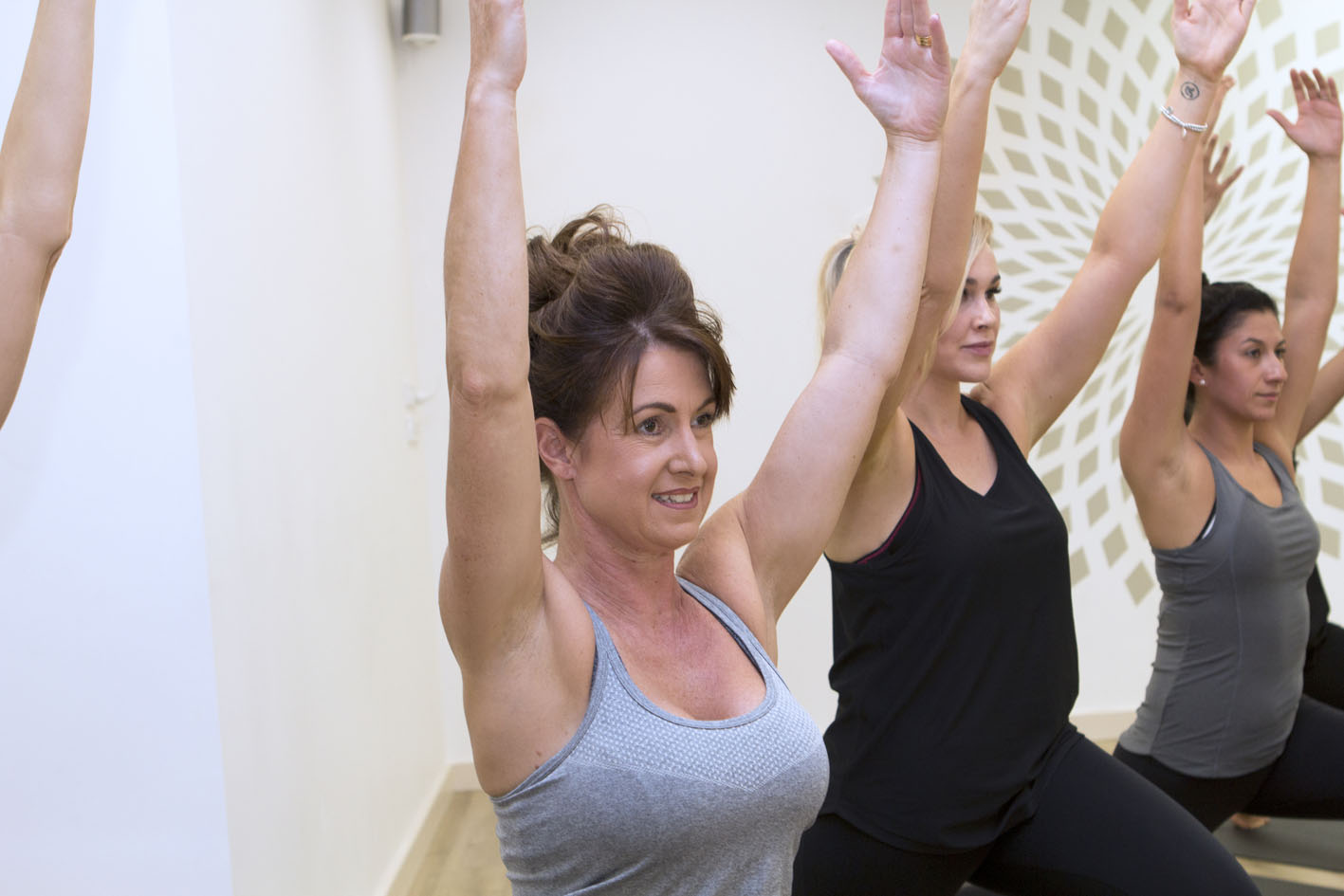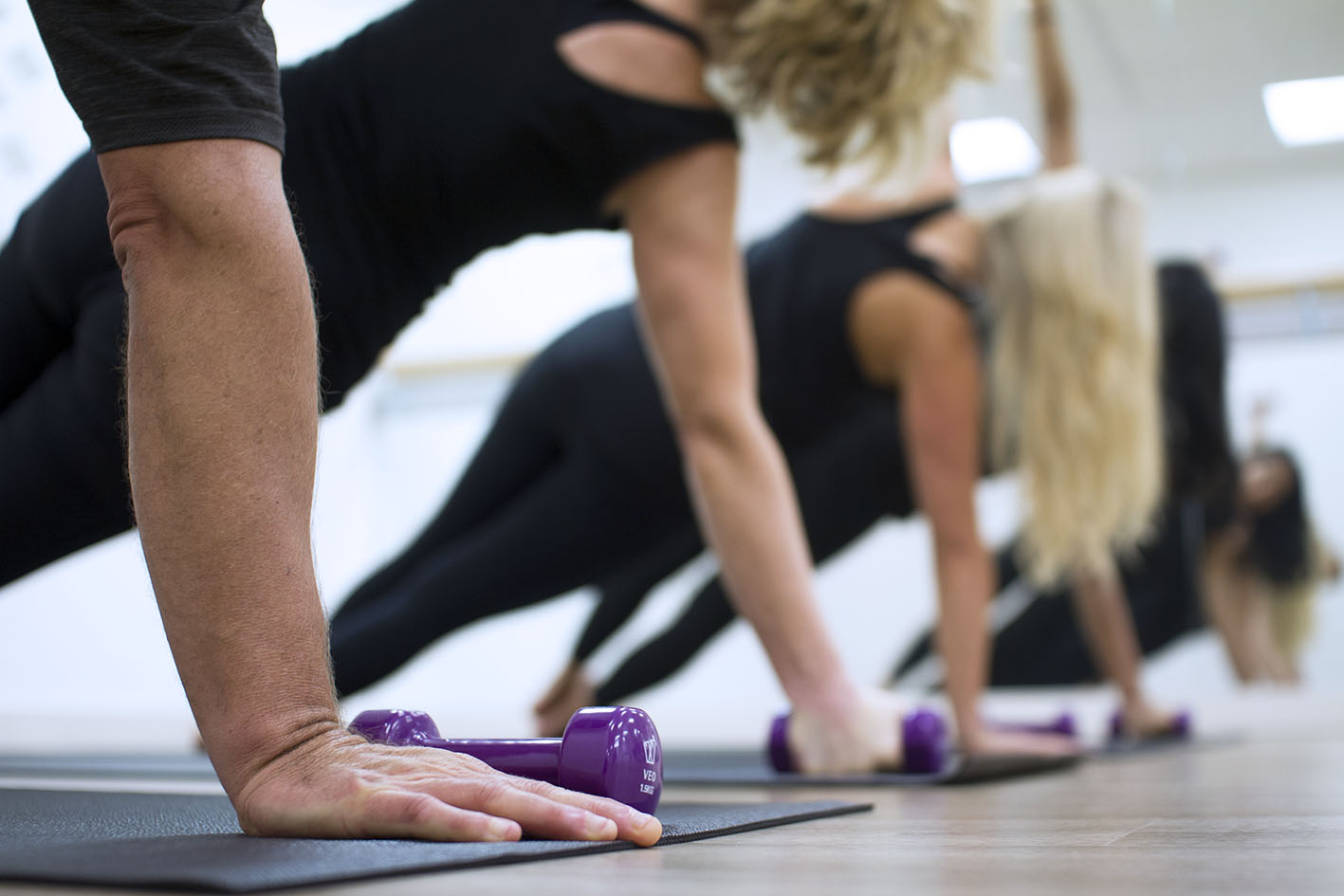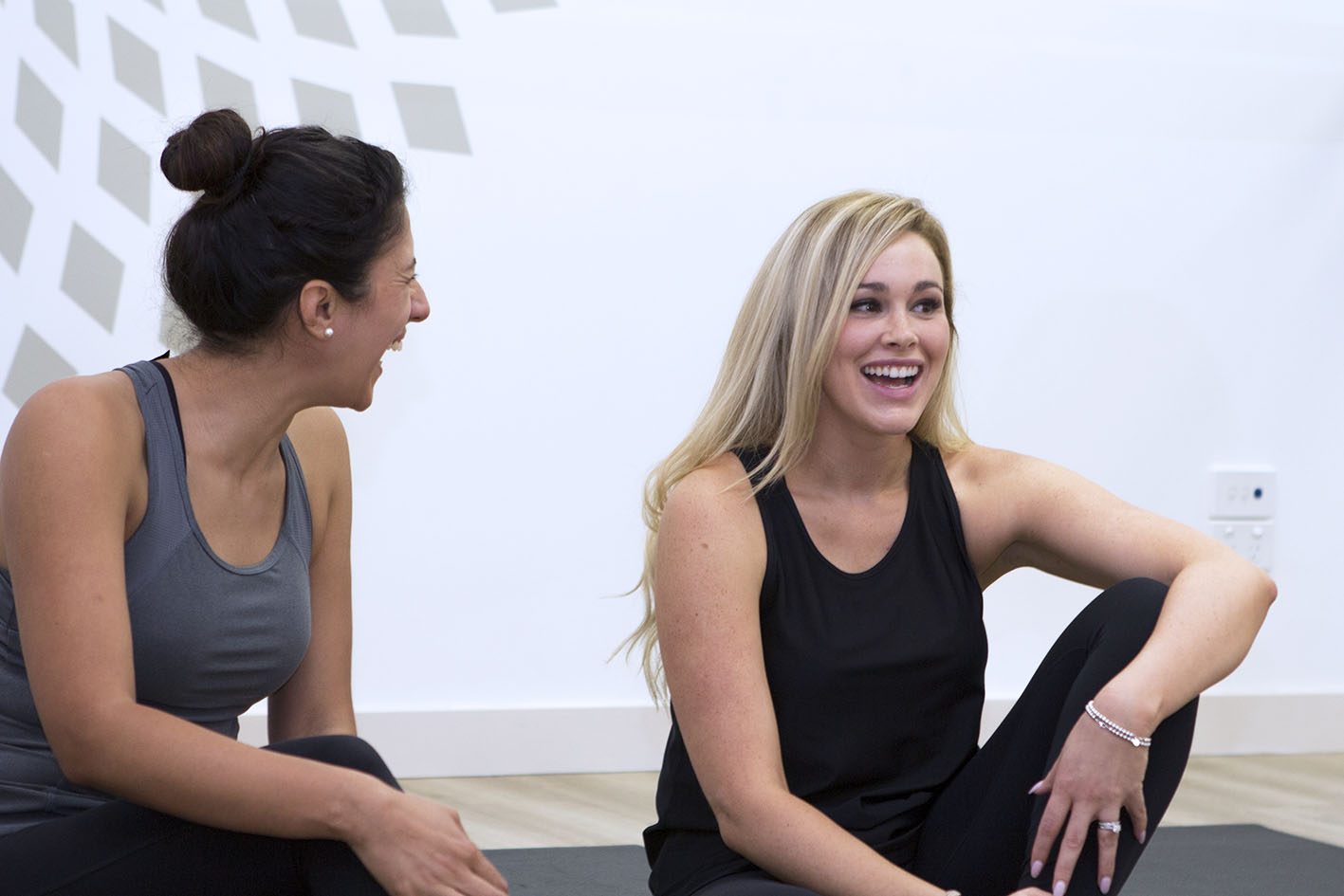 WHAT OUR MEMBERS THINK
Real people sharing their experiences
I joined Flex Body in December 2016 after three years at a larger studio in Crows Nest, and have never looked back. It has been terrific since day 1. The wide range of classes has exposed me to different exercises and challenges that have benefited my overall well-being. Until joining Flex Body, I had not tried Pilates, which I have found very enjoyable and great for the core. What keeps me coming back is simple: the high quality of instructors, the variety of Yoga and Pilates classes, the wide range of sessions, the small class sizes that maximise instructor-student interaction and the friendly atmosphere. The Yoga and Pilates in particular have been helpful in my Karate training, and especially for those past youth, Yoga and Pilates definitely help keep the body in peak form. Another factor is the available membership linkage with my gym, Anytime Fitness Northbridge, which is conveniently located in the same building. I now feel full of energy, fit, healthy, and strong, with the Yoga and Pilates classes certainly a big help.
Since joining Flex Body I have made a marvelous and timely revelation about the care and cultivation of one's muscles. It's never too late to learn about this. I love the cheerful, unforced atmosphere, personal attention, weekly improvement and it's fun! My lower back is now no longer my enemy and my stamina for physical tasks has vastly increased.
I was recently recommended to try out Flex Body in Northbridge by a friend and glad I did. After my two week free trial, I committed to a yearly affordable membership. Flexible times, great choice of classes, along with friendly welcoming staff and instructors, it's a hidden gem!
Anita and her amazing team are a big part of what has kept me coming back. Everyone always has time for a chat and to give me tips on how to improve my practice. I don't ever feel like I am being judged for what I can or can't do – it is an incredibly supportive community! Also after never having tried yoga before (I was a total cardio junkie) now I find I can't live without it! Before I started at Flex Body I was seeing the osteo for back pain on a weekly basis. Since going to yoga and Pilates on a regular basis I haven't had to see the osteo in 4 months. My back (and my wallet) feel fantastic. I have also noticed a change in my body shape from weekly yoga, Pilates and barre classes.
I love the huge variety of classes, the brand new air-conditioned studio and the lovely and helpful instructors which makes coming along so enjoyable. It can be a full on 50 mins but it's all worth it by the time you walk out! The super friendly welcome I get every time I walk in the door, be it 5.45am or 7pm! Plus, I like to keep improving in my practice and I always feel challenged in each class Since starting after my second bub, I'm feeling stronger, fitter and getting noticeable results. 
I have absolutely LOVED having yoga, pilates and barre options in Northbridge. I can walk to FlexBody and there are so many class options, which suits me well. It is the only studio with a lunch class. The studio is beautiful and all the equipment and equipment options are of the highest level.   The instructors mix it up weekly which keeps the classes interesting - they also focus on different areas, so you are constantly learning more about your body and also concentrating on doing it right.  Having been a participant in large format exercise classes, I know that a lot of students are consistently doing moves incorrectly and damaging the body over time (particularly me).  The smaller class format means instructors are constantly coming around and correcting students.  This is key for me.  I also love the flexibility and the fact that the facility is clean and new.   No question that I feel healthier and stronger - have more flexibility and having such close access to Flexbody means I am going to classes more regularly and have all those wonderful endorphins releasing more often!  Muscle tone has improved and I'm happier.
Your Flex Body Team
We bring experience, passion and integrity to each class and ensure you walk out feeling a million dollars!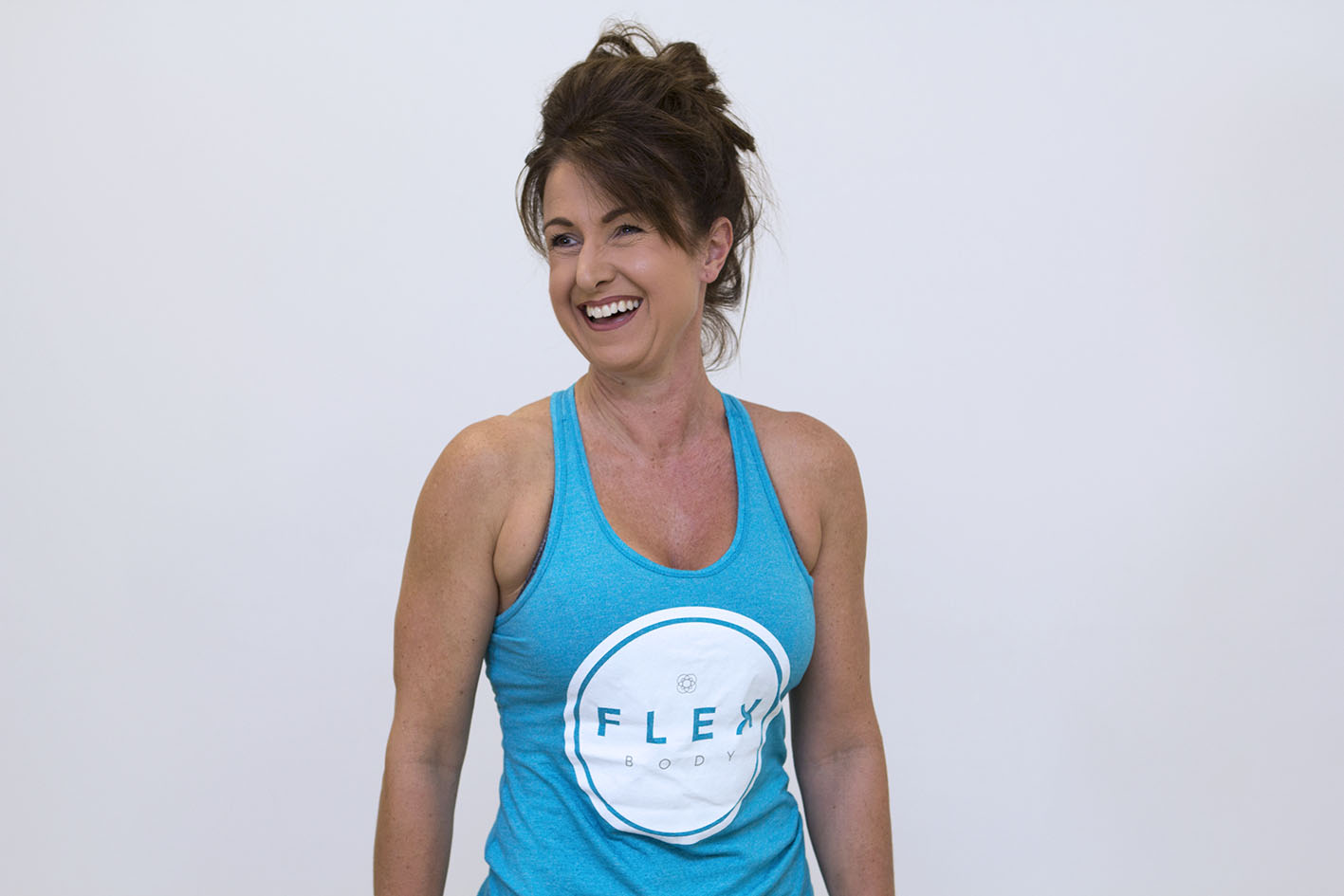 Sharon Dearden
Pilates & Barre Instructor
After teaching Pilates for 8 years, Sharon attended her first Barre class in 2015 and she fell in love with the program. Sharon completed instructor training only a few months later and now instructs Barre Attack and Pilates full time, all whilst running around after her 6 year old son and new puppy. With her background in competitive cross country running and road racing, she finds the barre brings balance and so many other benefits to the body and soul.
Laura McCormack
Yoga, Pilates & Barre Instructor
Laura has been teaching for many years. Her training started with the Royal Academy of Dance gaining her certificate in Ballet Teaching studies in 2009. With a love for movement Laura soon discovered yoga and immediately fell in love with the wholesome approach and the way she felt after each class. Following her passion Laura completed her Yoga teacher training at Life Source in 2015. Combining her skills Laura also teaches a ballet inspired barre class and has also extended her skills and passion to Pilates. Laura aims to make her classes inspiring and joyful, sharing the benefits that movement can bring to anyone and everyone.
Linda Frazer
Barre & Pilates Instructor
Linda has been a health and fitness industry professional for more than 20 years. She has extensive experience in Australia and the USA teaching a wide and diverse range of group fitness classes in corporate and gym environments as well as personal training. She has taught a wide range of clients from ages 8 to 88. Her group fitness career took her to the USA in 1990 where she worked in the best fitness facilities in San Diego, Dallas and Las Vegas.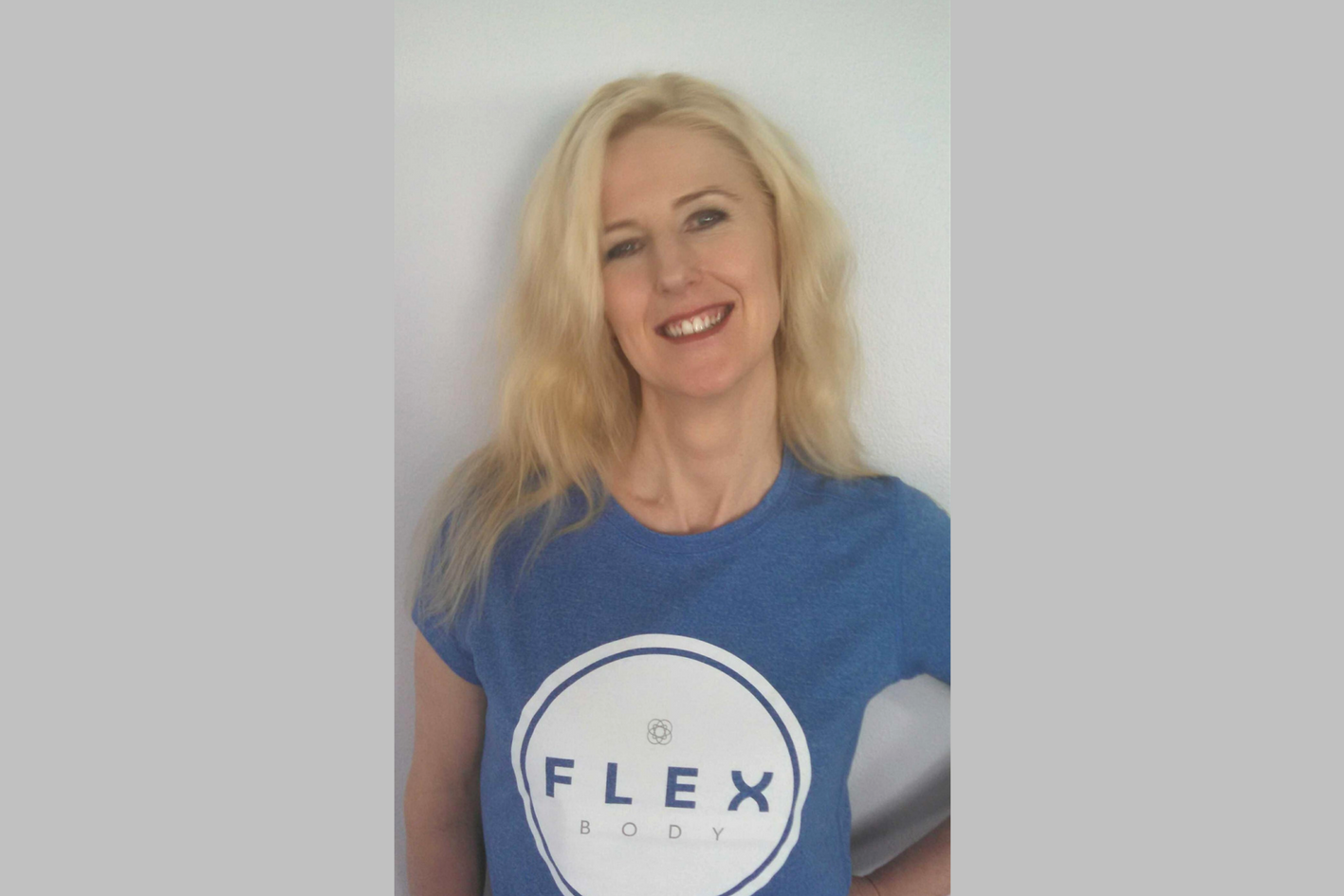 Christine Watling
Pilates Instructor
Chris has been involved in many different facets of the health industry for over 20 years, covering areas such as education, weight loss, counselling and health promotion. She has always worked with the belief that a holistic approach is the key to maintaining overall good health and wellbeing. Over the past 5 years her interest has been in promoting the benefits of Pilates as a safe and effective means to improving flexibility, balance, posture, body awareness and pelvic floor fitness. Chris enjoys inspiring others to work towards their health and fitness goals and brings a warm and enthusiastic energy to her classes.
Maryam Anaya
Yoga Instructor
Maryam spent her childhood and teenage years as a competitive gymnast. This encouraged her love for health, wellness and fitness from an early age. She originally incorporated yoga into her life as a way to fulfill her love of inversions and handstands. This quickly became a part of her daily life and the perfect means of balancing the stress of university. Maryam grew up in San Diego, where she studied yoga before moving to Sydney to pursue her postgraduate degree. Maryam teaches various styles of yoga and loves making her students feel strong in her classes. She aims to make yoga accessible, approachable and enjoyable for everyone.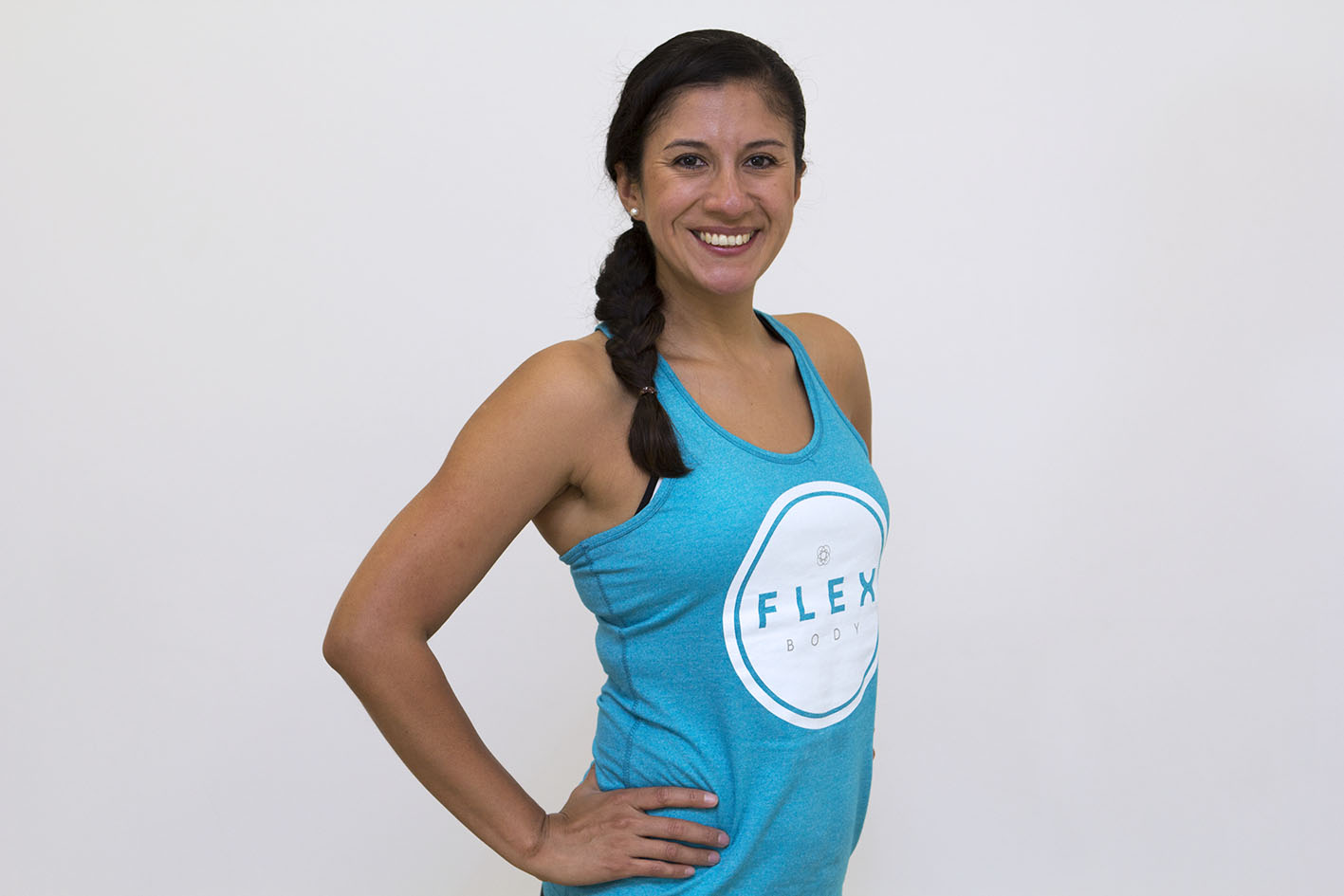 Andrea Paez
Barre Instructor
Andrea, an owner of Latin dance school has always loved to dance and stay fit. Like the rest of the Paez family she grew up surrounded by dance and Latin music learning to dance almost at the same time as she learned to walk. Born in Ecuador, Andrea grew up surrounded by the Latino sounds of Salsa, Folkloric, Cha Cha, and Cumbia, to name a few. While living in USA four years ago, Andrea decided to attend a Barre class and feel in love with it. She loves that it tones your entire body, creating longer, leaner muscles. Perfect for dancers and anyone looking to sculpt their body. Andrea adds a Latin flavour to her classes that she can't wait to share with you.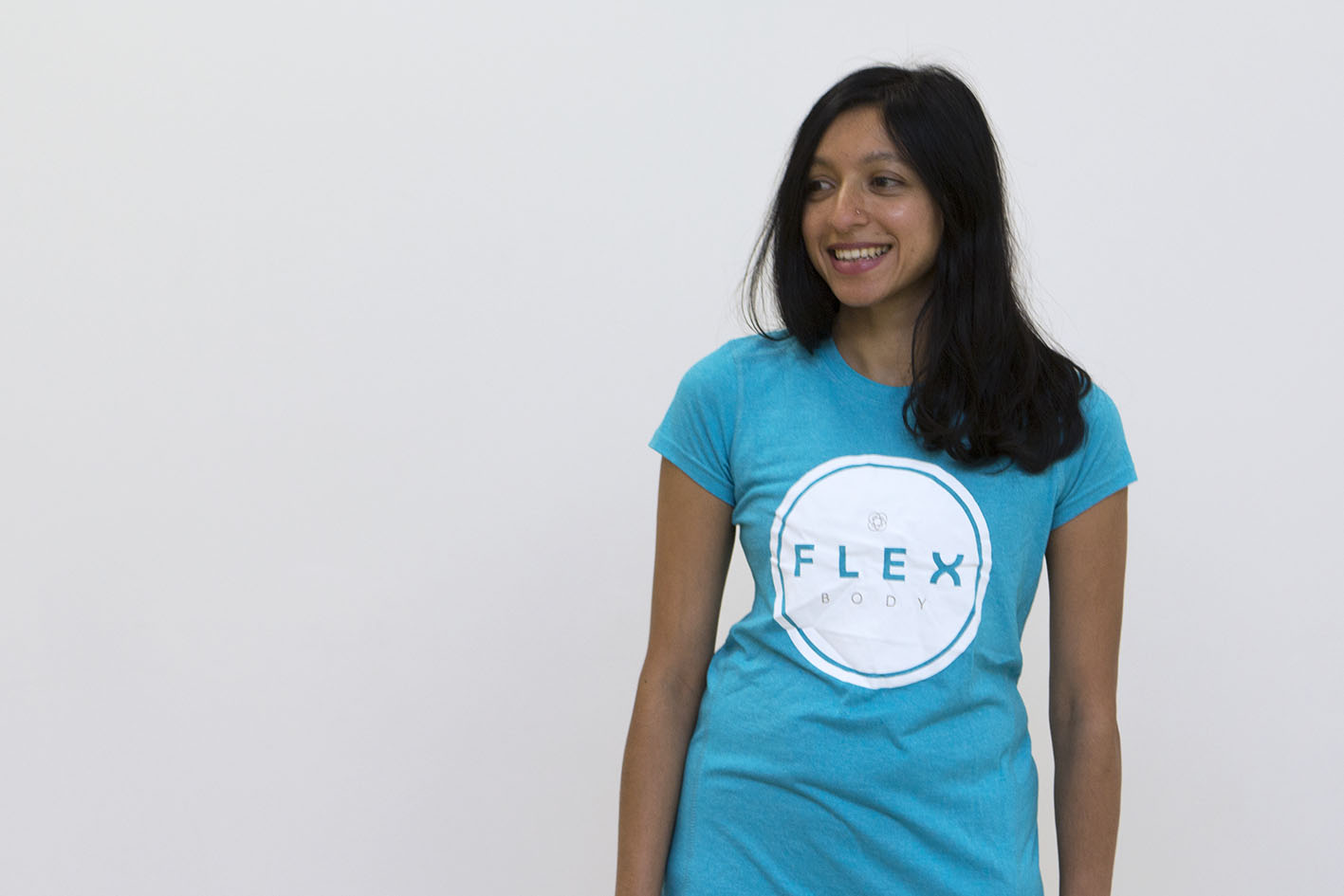 Shivani Jeyendren
Yoga Instructor
Shivani's yoga journey started after high school while she was searching for a way to stay healthy without using the gym. It was then she discovered yoga and fell in love with the practice. Over the years she has found a constant evolution, with her passion now exploring how to bring greater connection and feeling into the body. Shivani's journey through yoga has taught her so much on a physical, mental and philosophical level and she continues this journey every day. Shivani believes that yoga is for everyone and that within the physical practice we can all find our edge and explore the mind-body connection.
Theodora Spathis
Yoga Instructor
Theodora is a former competitive international athlete who discovered the powerful, healing benefits of yoga as she came to a breaking point in her career and life. With the guidance and help of her teacher, yoga not only helped her get back to competing at high levels, but also to gain a new perspective on the interwoven relationships of one's health with the mind, body and soul. After over 10 years of being in the fitness and athletic world where pushing the body physically to its limits was the norm, Theodora now enjoys a more holistic approach to all aspects of life and aims to share that knowledge and experience with others. A lover of travel, sunshine, vegan desserts, the ocean and positive vibes, Theodora also works as an energy healer, holistic therapist and running workshops.
Olivia Burley-Knox
Yoga Instructor
Olivia's greatest passions are exploring the world and yoga - together they are a winning combination! Whilst travelling in Costa Rica she learnt a saying 'Pura Vida', meaning eternal optimism. This and what yoga gives her are what she loves to share. Olivia grew up dancing at every possible opportunity. The love of movement is how she first found yoga and why she particularly loves a flow style. With Olivia you'll experience the delights of yoga through a fun and playful class.
Anita Gilbert
Yoga & Pilates Instructor, Owner
Anita has enjoyed a passion for yoga for the past 20 years, finding in this ancient practice the grounding necessary to balance a busy career in London and more recently, work and family life in Sydney. Yoga has provided her with not only the opportunity to improve her flexibility, strength and manage her scoliosis but to deal with the stress and pressure of daily life. As a result, several years ago she decided to take this passion further and completed her Yoga teacher training, then more recently her Pilates qualification, with a view to opening the kind of studio she had always been seeking. So she created that place. ``It is somewhere for people to share a wonderful, supportive class with experienced and uplifting instructors``. A place that changes lives. A place called Flex Body.
Yvette de Stoop
Pilates & Barre Instructor
Growing up as a country girl, Yvette embodies a grounded attitude through her work in the fitness industry. Finding her niche as a fitness model, Yvette frequently appears on television programs such as Sunrise, The Morning Show, Today Extra and Studio 10. She has even been assigned the personal body-double for Michelle Bridges, and can be seen across many major Michelle Bridges campaigns. Yvette has had the pleasure of merging her fitness modelling and instructing into a fulfilling career. Understanding the importance of building a strong core, good posture and strength, Yvette sees both Pilates and Barre as the corner stones to enhance all areas of life, health and training. Yvette's infectious personality and dedication is the defining factor that inspires people to be transformed from the inside out.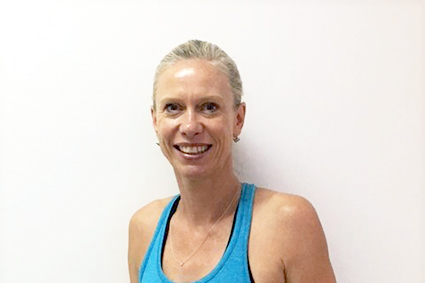 Heidi Horne
Yoga Instructor
Heidi's yoga journey began over 25 years ago, and she has been hooked ever since. She saw the benefits that came along physically, but soon realized that this practice was so much more than exercise. Through breath work and meditation Heidi was able to slow down her monkey mind, and finish each class feeling happy and positive. Heidi's affinity for travel and adventure has taken her around the world, working and exploring, and her yoga practice has joined her in her journeys. She has been teaching classes for over 10 years in Australia, England and Samoa. As a mum to two young children (who also love practicing yoga!), Heidi understands the importance of balance in our busy lives, and using yoga to create a strong, healthy body, as well as a calm, relaxed mind.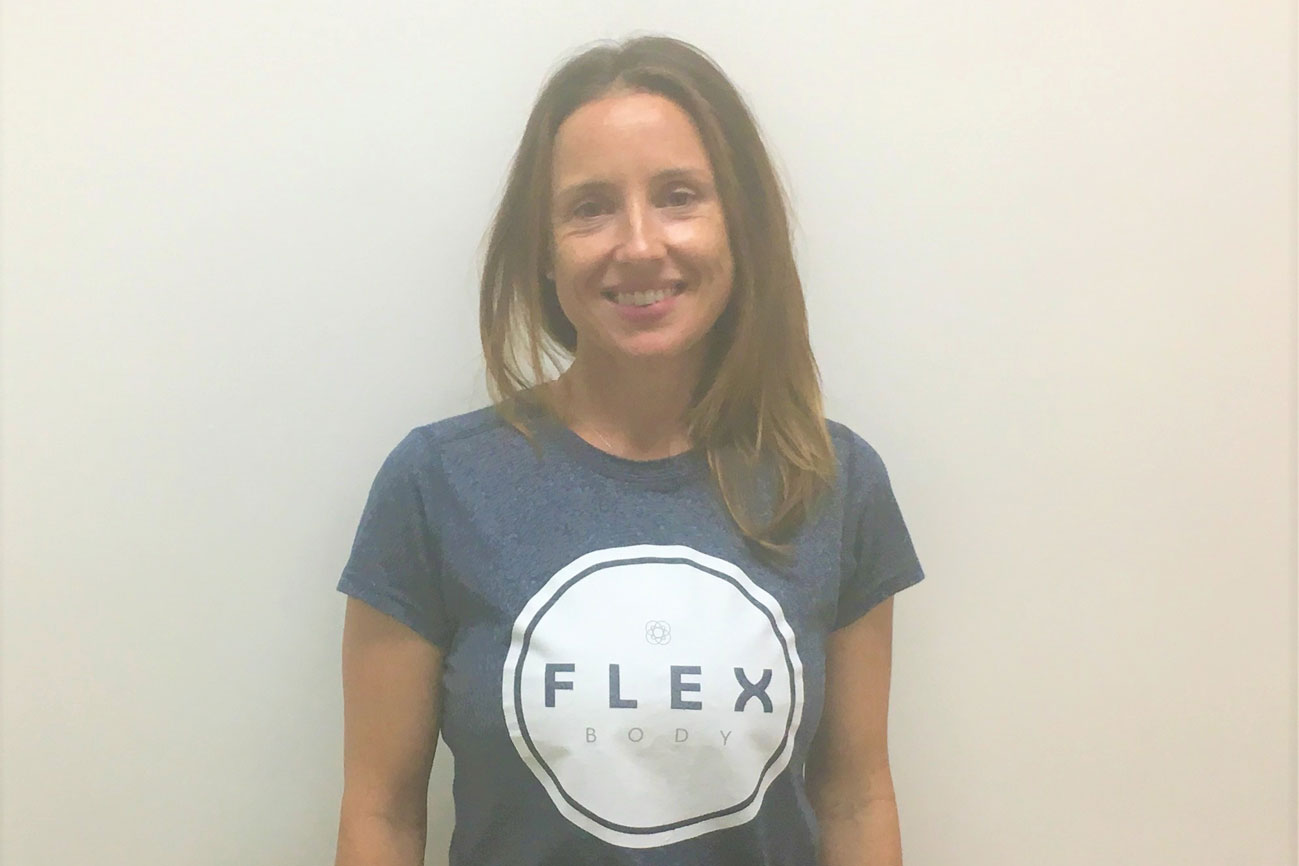 Jessica Love
Pilates Instructor
Jess was first introduced to Pilates six years ago and was immediately hooked on the total mind and body focus the exercise demands. Jess is a lover of all things health and fitness, and became certified in both mat and reformer Pilates in order to start to live her passion. With a background working in mental health, Jess has seen first-hand the all-encompassing benefits physical movement has on our health. She believes the Pilates focus on strength, free movement, core stability and posture makes it an important practice for people of all backgrounds and ages and an integral part to a holistic focus on our well-being. Jess is motivating and encouraging, and loves to keep her classes fun, dynamic and upbeat with a strong focus on body strengthening, posture, correcting and conditioning.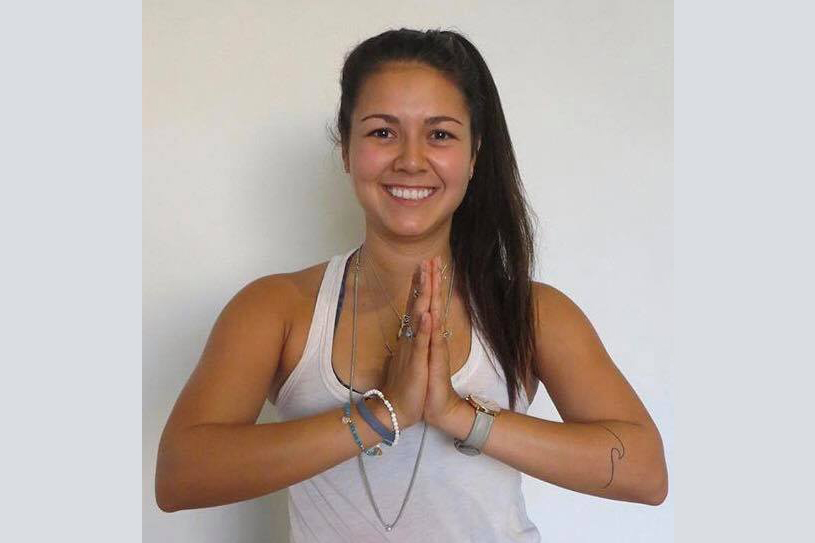 Lailla Sena
Yoga Instructor
Born and raised in Brazil, Lailla first discovered yoga in her hometown, 14 years ago. "At first, I was looking to start yoga just to complement my gym training but when I got there, it was love at first sight! Going to classes made me feel peaceful and deeply connected with my body.`` During her Yoga journey, she has practiced with different schools, including Hatha, Vinyasa, Power, Yin, AntiGravity, Swástya and Calligraphy. Having the opportunity to learn from a great variety of teachers, has given her the opportunity to have a deeper understanding of the body, the philosophy and how they both meet beautifully together.
Sharan Simmons
Pilates Instructor
Sharan Simmons has over 15 years experience with active aging, arthritis and osteoporosis. Sharan's focus is on staying strong and active as we age. She believes it is important to build strength and balance to improve gait, maintain bone and joint health and prevent falls. With an Advanced Diploma in Pilates, together with extensive ongoing professional development in physical and neurological conditions associated with aging, Sharan is well-qualified to share with us her knowledge and expertise.
Nereda Merrin
Nutritionist
Nereda started her career in Sports Science but after the arrival of 2 beautiful children, decided it was time to follow her passion. With a little nudge from family and friends she decided to take the leap and do something more aligned with what underpins her lifestyle: a love of good food, a focus on maintaining vitality, good health and active living. Not one to take a half-cooked approach, Nereda completed a Masters of Nutrition to ensure she provides people with the best possible knowledge and understanding. Nereda loves to ensure that her nutrition solutions are practical and able to slip into a busy family lifestyle. Ultimately, Nereda aims to inspire people to generate positive change.
We Love What We Do.
Join us at Flex Body and let us help you make a positive change in your life!